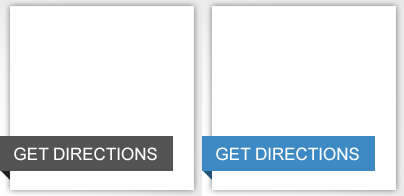 Thomas McNemar
, MD, FACS
Board-certified Plastic Surgeon
McNemar Cosmetic Surgery
San Ramon & Tracy, California
(925) 967-2804
Find out what people are saying about Dr. Thomas McNemar by reading his online reviews.


All RealSelf Reviews

"Dr. McNemar has been my doctor for over a year, helping me and my family navigate through the trials and tribulations of breast cancer reconstruction. - he has been AMAZING! He has a wonderful bedside manner and has a knack for making one feel comfortable when making life changing decisions. He takes the time to explain everything very thoroughly and answers all questions with such confidence that it feels very reassuring. I have always trusted his advice and would recommend him to anyone seeking any type of cosmetic surgery. Angie has also been so helpful and sweet when we come in for appointments, truly always a positive experience. Thank you Dr., to you and your staff."


All RealSelf Reviews

"Office staff is very nice, informative and available! Dr. Mc Nemar is professional, personable and extremely skilled!!! I am 100 percent satisfied with the care that I have received and my new body, the outcome is everything I could have hoped for!!! I will take good care of his work and the improved me!"


All RealSelf Reviews

"From the first moment I walked in Dr. M's office, the staff was great, extremely helpful, answered all my questions before I decided to have my surgery, which was a breast reduction and lift. Once they spoke to me about my procedure, I scheduled right away, the results were amazing, it has definitely changed my life."


All RealSelf Reviews

"Dr. McNemar and his staff are all pleasant from the moment you walk in their office til you are walking out. I had abdominoplasty done and I love...love...love the results so far ( I am on my 4th week of recovery). Dr. McNemar is very thorough with consultation. He even came in the surgery center with a smile :). I am happy I went to Dr. McNemar for this procedure."


All RealSelf Reviews

"I am so pleased with my overall experience with Dr. McNemar and his staff. Everyone was extremely helpful and informative. I am able to get a hold of someone whenever I have a question or concern about my procedure. The results of my breast augmentation are better than I expected and the size Dr. McNemar recommended was perfectly porportional to my body. I really felt at ease through the entire experience thanks to the wonderful staff. Angie was especially helpful and friendly. I felt comfortable and calm from my first visit up until the day of my procedure. I was a AA cup, if that, and now, thanks to Dr. McNemar and his staff, I have a new sense of confidence in my body and could not be happier with my results."


All Yelp Reviews

"I went in for an initial consultation for an abdominoplasty a year ago, the office staff was friendly. The waiting room was clean and organized. Dr. McNemar was very informative and set realistic expectations of the procedure pre op and post op. The day of my procedure the nursing staff and the anesthesiologist helped calm my nerves and the procedure went smoothly. The follow up care was excellent. Dr McNemar was easy to talk to and was empathetic as well as address and handle issues that I had with the procedure. He was able to revise a keloid issue that I developed during the healing process. I am pleased with the services provided and highly recommend Dr. McNemar."


All Vitals Reviews

"My tummy tuck and breast lift with silicone implant are the best ever! I got my body back after major weight lost. I feel beautiful again thanks to Dr Mcnemar. And thanks to those wonderful ladies in the front they are awesome!"


All Vitals Reviews

"I had major weight loss and hated my body after. Dr. McNemar got me to look normal again, thank you ! You did a wonderful job!"


All Vitals Reviews

"I am under going breast reconstruction and quite honestly I am impressed with the doctor and staff. Very efficient, caring and professional. This is a very emotional time for me and knowing how caring the doctor is makes me feel better. Thank you and god bless you all! I would recomend anyone looking for a good doctor to come here."


All Insider Pages Reviews

"Dr. McNemar is very professional and meticulous at what he does. He is excellent and I would recommend him to anyone."


All Insider Pages Reviews

"My tummy tuck and liposuction came out fabulous! Dr McNemar brought out my figure again and gave me my self confidence back. His bed side manner is great and the surgery center was incredible as well. Over all my experience was 100 percent satisfactory, I would recommend Dr. McNemar to anyone anytime."
AS, Stockton, CA


All Insider Pages Reviews

"Fabulous doctor with a great sense of humor and, most of all, he saved my THUMB!!!! Staff is outstanding!!!"
James, Tracy, CA


All Insider Pages Reviews

"It took me a year to finally commit to having this surgery. I had visited 2 other surgeons and Dr. McNemar and his staff are so caring and knowledgable about what they do. Angie was a great help in coordinating everything for me. Dr McNemar made me feel at ease about having the surgery and gave me realistic expectations of my surgical outcome. I am pleased with my progress!"
G.J., Tracy, CA


All Vitals Reviews

"Dr. McNemar is the best, very happy with my results, staff is great too."
Wendy D., Tracy, CA


All Vitals Reviews

"I found the office and staff very friendly and easy to work with. I really appreciated Dr. McNemar's professional manner and expertise. I would recommend him and this office to any of my friends in the future."
- DMA, Tracy, CA


All Vitals Reviews

"Dr. McNemar performed breast reduction surgery on me. I am very happy with the result of my surgery. My breasts look very natural, and I could not think of a better plastic surgeon than Dr. McNemar."
J.S.


All Google+ Reviews

"Great doctor and staff. Very pleased."
V.D., Stockton, CA
Visit Dr. McNemar website for more patient testimonials.
"Thank you so much for making my dream come true. You are such a wonderful doctor and I will never forget what you've done for me."
– S. from Modesto, CA
"Thank you so very much for helping me to gain my confidence back. You are an awesome doctor and your staff has such great personalities and really showed they care. Thank you so much again, I am very grateful."
– T. from Tracy, CA
"You are appreciated so much, thank you for your professionalism and giving me all of the time that you always give. You have a wonderful gift and I am so thankful to have made the choice to come into your office."
– T. from San Ramon, CA
"Thank you so much for all that you have done for me, you and your office made the entire experience such a nice one and I tell all of my friends that they have to go see you. You are a great surgeon with a wonderful gift."
– J. from Pleasanton, CA
"Your thoughtfulness is very much appreciated, thank you so much for caring about me. You were so nice, gentle and always showed me so much professionalism and I appreciate you so much. Thank you!"
– M. from Walnut Creek, CA
Dr. Thomas McNemar
Certified by the American Board of Plastic Surgery in 2001, Dr. Thomas McNemar is a plastic surgeon in the Bay Area offering cosmetic surgery of the body, breast and face. Procedures he performs include breast augmentation, facelift, breast lift, abdominoplasty, liposuction and post-weight loss surgery, among others. He also provides medical spa services that include BOTOX®, Restylane®, SmoothShapes® cellulite treatments and skin resurfacing. He sees patients at his 2 medical offices in Tracy and San Ramon, California.

Dr. McNemar earned his medical degree from the Medical College of Ohio in 1992, the same year he began his residency in general surgery at the Cleveland Clinic in Ohio. In 1997, he finished as a chief resident and began a fellowship in plastic surgery with the Akron City Hospital in Ohio. He completed his fellowship in 1999, achieving the distinction of chief fellow. This was followed by an attending fellowship in hand and microvascular surgery at the Bunke Clinic in San Francisco.
Licensed by the State Medical Board of Ohio and the Medical Board of California, Dr. McNemar is a member of the Alameda-Contra Costa Medical Association (ACCMA) and the California Plastic Surgery Society. He is also a fellow of the American College of Surgeons. He is a lecturer and published author and has been featured on multiple news programs.
Work
2301 Camino Ramon #215
San Ramon
, CA
94583
USA
Phone:
Work (925) 967-2804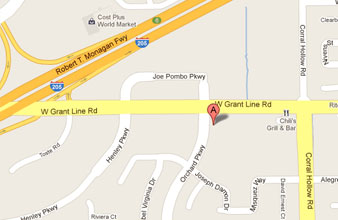 Work
2160 West Grant Line Rd #250
Tracy
, CA
95377
USA
Phone:
Work (209) 834-0626